Health
.

Anywhere

.

Anytime
Nureca's growing range of connected devices ensure that our customers have access to vital health information anytime, anywhere. We offer smart technology enabled patient-centric connected healthcare solutions.
Connected health devices are redefining the traditional methods of patients' health monitoring! We as a leader in the healthcare segment want to make the healthcare industry advanced, lean, and efficient with our state-of-the-art smart healthcare technologies. We are using a new generation of information technologies for providing blood pressure monitors, glucometers, scales, ECG devices, and many other biosensing wearables that allow to collect and share of patient's real-time health monitoring data for quick diagnosis.
Our patient-centric connected solutions are engineered using a range of technologies and expertise to improve the level of satisfaction of patients. All these products are validated for clinical accuracy. All these devices are powered by evolving technologies including artificial intelligence, big data analytics, and voice etc to offer a customer-centric experience. We are continuously working on 1st of a kind products to establish ourselves as a thought leader in the connected healthcare segment.
Why Connected Healthcare Solutions
Connected healthcare solutions help patients and doctors to connect with each other for real-time data sharing and analysis through Google's Android and Apple's iOS operating systems. They enhance patients' satisfaction with their efficiency, easiness, and reduced operational costs.
These devices are easy to use. They allow both patients and health professionals to connect via phones and smart devices to share and access required health data anytime, anywhere. Better patient health care can be expected through these devices because they reduce the time required to diagnose and initiate treatment.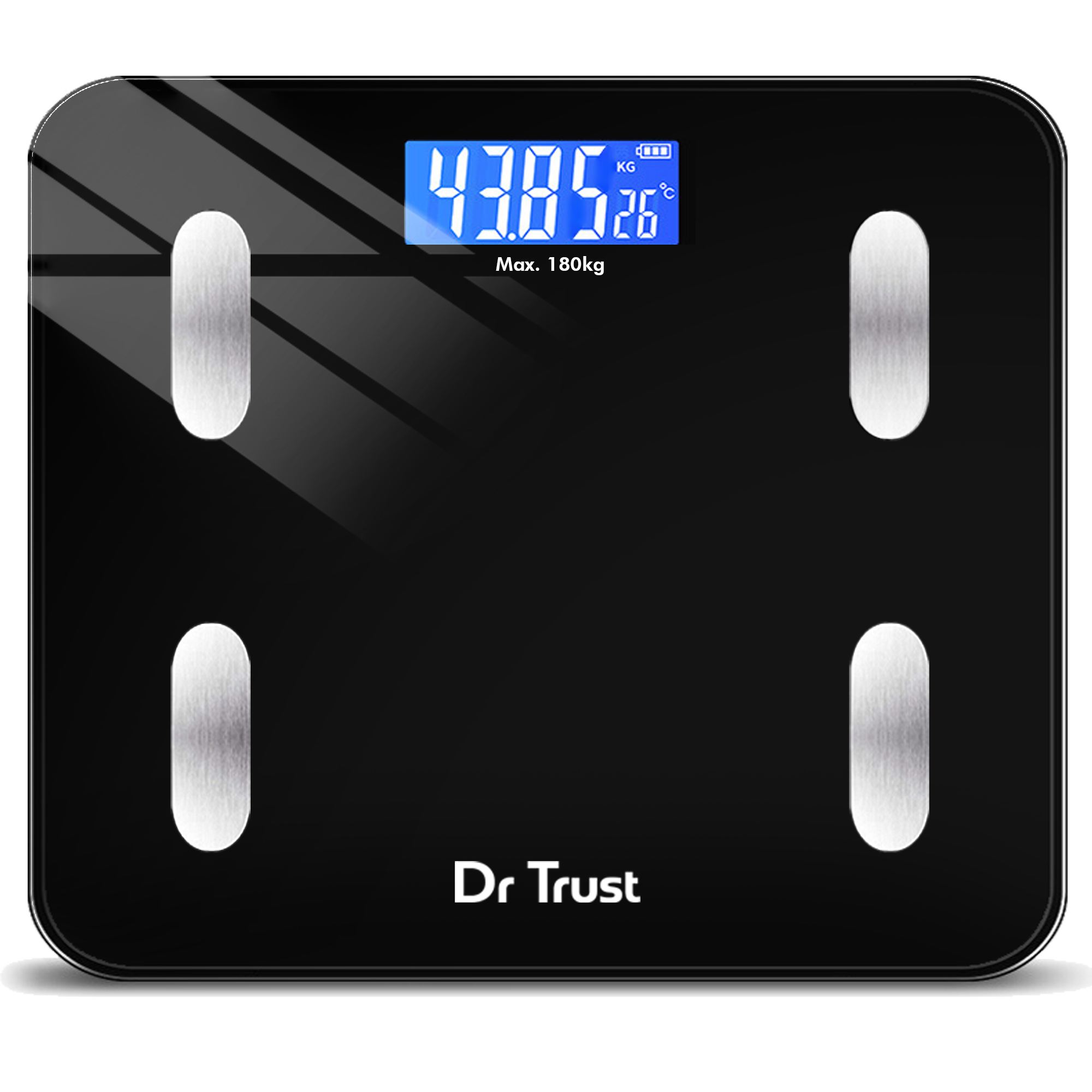 Dr Trust USA Smart Body Fat and Body Composition Scale Analyser 2.0 Digital Weighing Machine for Body Weight 509

15
+
USFDA Approved products
102
Design Patents Recieved
1
Mn+
Products Sold Since 2020
5
Mn+
Products Sold Since 2017